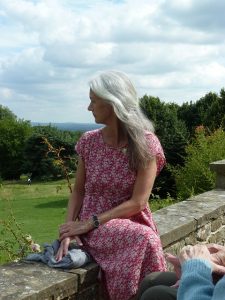 Yoga means Unity…the unity of body and mind.
I teach a flowing class in which one pose leads to another with ease.
I believe that this provides opportunities to release, and enables a re-connection of body, mind and spirit.
Moving Mindfully, we do not stress  the body into uncomfortable poses and avoid unnecessary positions that may cause strain.
When we finally reach Savasana with the guided meditation, the mind is becalmed and the Self is Centred.
Come and join me in a quest for serenity and joy, in the peace and tranquil surroundings of the [email protected] Centre.
Yoga Flow Open, Friday at 9.15am
[email protected] Studio, Audley End Village, near Audley End House